System Requirements
In order to watch videos on our site, make sure you have access to the following system requirements:
• Adobe Flash Player plug-in click here to upgrade  
• Windows 2000 or higher with latest updates installed  
• Mac OS X 10.3 or higher  
• Firefox 45.0.2, Internet Explorer 10.0+, Chrome 50+ or Safari 9.0+  
• Broadband connection with at least 50+ Mbps download speed
What version of Flash do I have?
A-Squared TV uses the h.264 codec and at minimum this requires the latest plug-in. To test what version of Flash you have installed please run the test below, under Test Your Computer Network Access. 
When the test is completed, the very first line of the results will output your Operating System and Flash plug-in version. For instance, if it says "WIN 10,1,82,76" this means you are on a Windows machine and are running version 10 of Flash, which exceeds the v9.0.115.0 requirements. If you are on a Macintosh OS/X machine the results could say "MAC 10,0,42,34", which exceeds minimum requirements.
If you do not have the required version please update your version of Flash from here:
http://get.adobe.com/flashplayer/ 
Video Performance Issues
If you are experiencing a choppy video or if you find that you are constantly buffering it is possible that your broadband connection is not high enough to download the live stream. To test the capabilities of your connection please go to: http://speedtest.net/
When you go to http://speedtest.net/ there should be a rotating gold coloured pyramid, this represents the nearest test server to your location. To begin the test, press the "Begin Test" button. The test will analyze your upload and download speed.
When the test has completed, the result of your download and upload speeds will be displayed in two blue boxes. If the Download number is less than 500Kbps, this could a reason why you are having video performance issues. If your Download speed is greater than 500Kbps (ie: 756Kbps, 1.6Mbps, 12Mbps, etc.) then please try viewing the Test Video below.
Test Video
Remember, not all businesses and organizations allow employees access to live streaming video. You may need to contact your IT department in advance of the webcast and request access for the duration of the webcast. Provide them with the webcast address provided by the event host.
If you can play the video below with no issues you should be ready to watch our live broadcasts.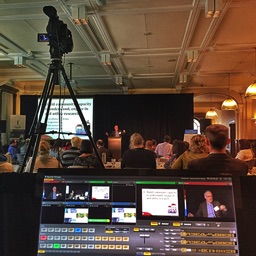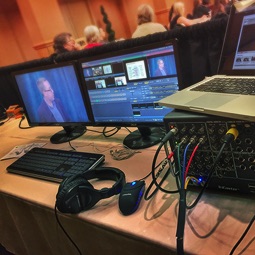 What to do in the event of a problem
If you run into any difficulties during the initial connection process or during the event please check the following items prior to emailing the help desk.
• Have you pressed the "PLAY" button on the webcast play screen?
• Do you have a good network connection?  Can you access a different web address?
• Do a refresh of your browser page.
• Clear your browser cache.
• Reboot your computer if required.
If all of the above have been tried and you still have problems, email the help desk at andyholt1@gmail.com
To arrange an informal presentation and discuss your requirements
call our Edmonton office on: 780.907.1445 or our Calgary office on: 403.402.6239 alternatively, click here. to send an e-mail.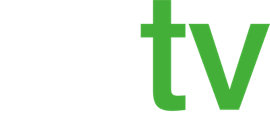 Webcasting
Internal Corporate communications

Shareholder messages and meetings

Product launches

Keynote speaker deliveries

Press conferences

Special events
Training

Video Services
Filming

Editing

Corporate Video

Aerial Video
360º Imaging
Documentaries

Presentations
Edmonton 780.907.1445
Calgary 403.402.6239
Toronto 647.503.2272